Professor Dr. Nasira Jabeen
Chairperson AwazCDS-Pakistan
(Joined since 2006-12, 2016-onwards)
Professor Dr. Nasira Jabeen has served as former Dean, Faculty of Economics and Management Sciences and Director, Institute of Administrative Sciences & Human Resources Development at University of the Punjab, Lahore. She has a Post Doctorate from the University of Texas, Austin (USA) and PhD from the University of Stirling, UK. She received her Master of Public Administration degree from the University of Southern California, USC (USA) as well as from the University of the Punjab, Pakistan.
Dr. Nasira Jabeen was appointed Professor to the Prince Claus Chair at University of Utrecht, Netherlands for the year 2006-07. She has served as President of Association of Management Development Institutions of Pakistan (AMDIP) and organized faculty development programs to strengthen the linkage among public and corporate sector universities. She is also serving as member of the Steering Committee of Association of Commonwealth Universities (ACU) for HR repositioning and modernization in public sector universities of Pakistan. Dr. Jabeen has published her work with national and international journals and has representation at various esteemed bodies and committees including Chancellor's Committee for Punjab, Tianjan University of Technology, Agha Khan University Thinking Group, Doctoral and Reading Committee University of Utrecht, the Netherlands, and member Syndicate, governance and selection boards. Professor Jabeen has experience of working with international development organizations such as UNICEF, Canadian International Development Agency (CIDA), Asian Development Bank (ADB), the World Bank, Governance Institutions Network International (GINI), British Council and Ministry of Education as Human Resource Development (HRD) Consultant. She has contributed towards teaching at the Civil Services Academy, Pakistan Navy War College, National Management College and other management institutions as well as training programs of HEC. Her research interests include Governance, Public Management, Gender, Human Resource Management, and Organizational Change and Development. As part of her community contribution, she is serving as Chairperson of AwazCDS-Pakistan striving for uplifting the status of marginalized communities specially women and youth across Pakistan. Dr. Jabeen has lead several social campaigns in collaboration with community
development organizations to spread awareness and provide relief to the affected people in times of national disasters i.e. Kashmir earthquake, Thar famine, floods, nutritious meals for all, clean and green Pakistan etc. from the platform of IAS. Professor Jabeen also served as Vice Chancellor, University of the Punjab, Lahore for the interim period- April to June 2018.   
Contact: jnasira@yahoo.com or info@awazcds.org.pk
Mr. Maqbool A. Babri
Vice Chairperson AwazCDS-Pakistan
(Joined since 2011-16 & 2019 onwards )
Maqbool A. Babri, popularly known as Max Babri, is the Chief Executive of "The Konsultants" a Lahore based Management Consulting Group. He specializes in Institutional Development through Participatory Decision-Making, Interpersonal Skills Team Building, Leadership and Individual Empowerment. His expertise is frequently sought by major multinational businesses as well as by United Nations Agencies, GTZ and World Bank projects.
His publications in the field of Employment Generation through "Small and Micro Enterprise Development" and "Supervisory Training for Enhanced Productivity" are frequently quoted by International Development Agencies. He is one of the very few trained and certified Moderators and facilitator in Pakistan authorized to conduct & moderate "Goal Oriented Planning Exercises, Mr. Babri has organized and conducted over 100 workshops and training sessions mostly aimed Vision and Mission Development, Organizational Development, Team Building, Leadership, Empowerment and Management.
He has designed and taught many courses including Governance, Policy, Management and Media Techniques at the University of Lulea, Sweden, during 1982-85.He has excellent command over Scandinavian languages especially Swedish and Norwegian. He has many national and international publications to his credit.
He remained visiting Professor at the Punjab University teaching Group Psychotherapy to the students of "Advanced Diploma in Clinical Psychology". Presently Mr. Babri is teaching a course on change management as part of the MSc. programme in Human Resources offered by Department of Administrative Sciences University of the Punjab. Mr. Babri is currently developing a course on Education and Diversity for MS in education offered by Beacon-house National University.
As a visiting professor he has taught at LUMS, Interpersonal Skills during 1987- to present and Psychology during 1995-96 sessions.
Mr. Babri is a practicing Psychotherapist and a certified clinical hypnotherapist.
Contact: maxbabri@gmail.com  or info@awazcds.org.pk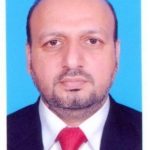 Mr. Sajid Mahmood Awan
Treasurer AwazCDS-Pakistan
(Joined since June, 2022)
Mr. Sajid Mahmood Awan, he is an unconventional writer and keeps writing on the political, social, historical and literary issues habitually. Presently he is serving as Senior Research Fellow and is also rendering his services as Director NIHCR, QAU, Islamabad. He has published a number of books and research articles in the reputed journals of social science at home and abroad and has presented numerous papers in the national and international conferences.
He had the distinction to present Repertoire Report of six international conferences. In addition to his personal research pursuits, he is also discharging his services as Editor to one of the leading HEC recognised journals i.e. Pakistan Journal of History and Culture (PJHC) and as Chief Editor to the Mujallah Tareek-
o-Sakafat-e-Pakistan [Urdu]. He is also running Pakistan Abstract of Social Sciences (PASS) as Editor. He remained Treasurer of AwazCDS-Pakistan during the year 2008-2014.
Contact: Smawan@qau.edu.pk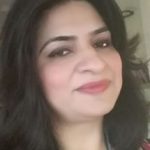 Ms. Sofia Noreen
Member Board of Directors AwazCDS-Pakistan
(Joined since 2007-2014 & 2020- onwards)
Sofia Noreen holds a master's degree in Zoology from the University of the Punjab and she has also done another master's in Gender and Women's Studies at Allama Iqbal Open University.
Sofia holds with her 26 years of experience in the development sector. Currently she is free launce development consultant. Previously she worked as Team Manager in the Asia Foundation's Human Rights Fund (HRF) program.
This program was being implemented across ten districts of Pakistan, covering all provinces, providing facilitation and coordination through the Rights of Expression, Assembly, Association and Thought (REAT) Network, and offers supervision and direction to 15 implementing partners (local and national NGOs), consulting organizations and individual consultants.
Prior to her work with the Foundation, she worked with Federal Ministry of Human Rights and National Commission on the Status of Women with UNWOMEN and UNDP, Pakistan for nearly eight years. Before this work, she held the portfolio of Location Manager (Lahore) and Coordinator Capacity Building and Social Development Programs for Church World Service Pakistan/Afghanistan.
Sofia also worked with Aurat Pubication and Information Service Foundation as provincial coordinator for its Legislative Watch Program and Advocacy for Action Program. Her main area of focus was Gender, Governance and Environment, both as manager and trainer. She has extensive exposure through national and international trainings in more than 20 countries across Europe, South Asia, Latin America and Africa, focusing on Gender and Environment. She is an alumnus and active fellow member of prestigious organizations like Salzburg Seminar and Leadership for Environment and Development Program as well as South Asian Food Security Network
Contact: sofia.noreen@gmail.com or info@awazcds.org.pk
Dr. Rashida Qazi
Member Board of Directors AwazCDS-Pakistan
(Joined since 2014) 
She is PhD in linguistics and currently working as Principal of Government Girls College of Commerce. D G Khan She is a renowned social worker, debater, writer and poet in the academic circles of Southern Punjab.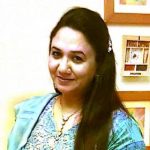 Dr. Sarwat Sultan
Member Board of Directors AwazCDS-Pakistan
(Joined since 2015) 
Dr Sarwat is the Chairperson of Department of Applied Psychology, Bahauddin Zakarriya University Multan. She did her Ph D, post doctorate from Curtin University Australia and she is Higher Education Commission (HEC) approved supervisor. Her research areas are Educational Psychology with a focus on Clinical, Social and Organizational Psychology.
Mr. Khalid Naeem
Member Board of Directors AwazCDS-Pakistan
(Joined since 2019 onwards) 
Mr. Khalid Naeem is a well-known champion of rights of people living with disabilities and children. He did Advance Course in Public Sector Management, National Institute of Public Administration (NIPA) Government of Pakistan (2005), M.Phil Child Rights/Social Work, University of Peshawar (2007), Diploma in Special Education, Allama Iqbal Open University (1992), M(Social Work), University of Punjab (1976), Certificate in Gender Development (University of London, 1998), Certificate in Disability Prevention & Rehabilitation (Health and Social Services Department, London, UK, 1988)
He served both government and non-government sector  during the past five decades of his life. He got retired as Director General from Federal Ministry of Social Welfare and Special Education, Islamabad in 2009. He served at various positions during his service as director policy and research in various ministries and departments including labour department, women development department and child rights commission etc. Currently he is serving as Honorary Country Representative of International Council for Education of people with Visual Impairment (ICEVI)-Pakistan. Moreover he is also leading Social and Economic Development Associates (SEDA) working on issues of minorities, transgender, persons with disabilities, women and child rights (from Oct 2012 till to date). He Was honored Award on Human Rights Day (10 December 2016) by the President of Pakistan in recognition of my services for introducing concept of Inclusive Education for out of school children in Pakistan.
Contact: khalid.naeem2012@gmail.com or info@awazcds.org.pk
Mr. Zia-ur-Rehman
(Founder, Secretary General and Chief Executive of AwazCDS-Pakistan
Ex-Officio Board Member)
Since the Foundation Day August 9, 1995
Zia ur Rehman, born in Quetta in 1969, is a mathematician turned social & human rights activist since his young age when he founded, AwazCDS-Pakistan in 1995. He won the global partnership scholarship in 1996 and studied Leadership & Management at Centre for Development Management, BRAC Bangladesh and School for International Training (SIT), Vermont USwith a specialization on strategic planning, management & development. 
He also won the scholarship from Canadian International Development Agency to study Social Enterprise Development with a specialization on Managing Peoples' Organizations from Lahore University of Management Sciences (LUMS). He works for the socio-economic development and political empowerment of young people and women. He is well known as development advocate and lobbyist, civil and political rights activist, writer and poet in the development sector especially in Asia and around the globe. He has conceived and conducted many studies on women, girls and young peoples' rights in Pakistan. http://awazcds.org.pk/category/publications/research-studies/
He has also served as board member of Punjab Government's Commission on the Status of Women (PCSW) during 2014-18 (www.pcsw.punjab.gov.pk). He has carried out the citizens' led monitoring mechanism to report on Voluntary National Review of SDGs in Pakistan, for the facilitation of Planning Commission of Pakistan http://pda.net.pk/wp-content/uploads/2016/01/Citizens-Voices-Report-2019.pdf. His work on sustainable development is not only recognized by concerned stakeholders including governments & parliamentarians at national level but also at regional and global level particularly United Nations (www.pda.net.pk ). He was nominated and remained one of the finalists for Nelson Mandela Graca Michael Innovation Awards 2016 against his struggles for youth engagement in democratic process and restoration of local governance in Pakistan. He also led the Leave No One Behind Campaign for the implementation of SDGs in Pakistan, the campaign was among the finalists of SDG Actions Award in 2018. He has represented Pakistan and spoken on behalf Pakistani and Asian/ Global CSOs many times at various local, national, regional and global conferences including UN Commissions and High Level Political Forums http://awazcds.org.pk/pakistan-csos-statement-on-vnr-mzr-review/
He remained served as Global Steering Committee member of Transparency, Accountability and Partnerships –TAP Network 2017-2020 (www.tapnetwork2030.org) , Global Council member of Global Call to Action against Poverty (GCAP)- 2014-2020 (www.gcap.global) , Asia Development Alliance (ADA)- 2016-2020-( http://ada2030.org/) , Asia CSOs Partnership on Sustainable Development (APSD) 2018-2022 and Facilitation Group member of Action for Sustainable Development (A4SD)-2018-2020 (www.action4sd.org)
His social media handles are Twitter: @MZRAWAZ, Instagram |mohammad_ziaurrehman
Facebook: www.facebook.com/Mohammad.ziaurrehman.1
Linkedin: https://www.linkedin.com/in/muhammad-zia-ur-rehman-2b57a716?lipi=urn%3Ali%3Apage%3Ad_flagship3_profile_view_base_contact_details%3B%2
FnqgiiyyQS6pRjdvmbO87Q%3D%3D